Emergency Chiropractic Care in Ottawa
7am to 7pm, 7 days per week
"After hours emergency chiropractic Care for patients experiencing a sudden and debilitating change in functional abilities (understood as walking, standing, sitting, lifting floor-to-waist or waist-to-shoulder, stair climbing, ladder climbing) or significant restrictions (experienced during bending/twisting, repetitive movement, pushing/pulling with right/left arm) as well as injury to head/neck/back and extremities. 
Treatment aimed at alleviating significant pain, understood as pain that is incapacitating for the patient and interferes with their ability to carry out normal functioning."
We are OPEN for care.
Are you in pain and require immediate attention?
Look no further for Emergency Chiropractic Care in Ottawa!
Same day bookings available: do not have to be a current patient to receive care!
Call and/or Text either our clinic at 613-237-3306
Or after hours: 613-794-8763 (call or text) and we will fit you in the same day!
Even on weekends!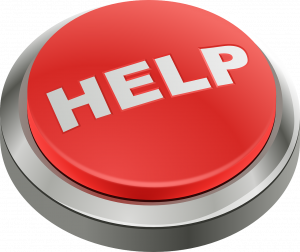 EMERGENCY CHIROPRACTIC CARE IN OTTAWA!
Emergency Chiropractic Care in Ottawa is offered at the Back to Health Wellness Centre, try our after-hours chiropractic! Our team understands what it is like if you are in pain and require immediate attention. Look no further for EMERGENCY Chiropractic care in Ottawa! We pride ourselves on not making you wait to see a chiropractor for help! Our front team will ensure you see Dr. Barbara Rodwin immediately or after hours call/text Dr. Rodwin on her cell to obtain help.
Numerous conditions we treat during the after-hours chiropractic care in Ottawa:
Are you suffering from a pulled muscle, back pain, neck, headaches, migraines, concussions. As well sciatica, nerve issues, wrist, Golfers elbow, Tennis elbow, shoulder (bursitis, rotator cuff, frozen shoulder, arthritis), hip, knee, or foot issues? Look no further! Call us as we offer Emergency Chiropractic Care in Ottawa! We are the place to come to when in need!
A bit about Dr. Barbara Rodwin:  Just as all individuals have their own unique set of symptoms and underlying causes there is no "formula" for the recovery of good health, but there are guidelines. Dr. Barbara Rodwin feels that when working with a patient it is a team approach that aids in creating a realistic, individual treatment plan. This represents a true commitment to change for the better.
If you call us for emergency chiropractic care in Ottawa: Dr. Barbara Rodwin's can cater to your goals to help you be free of pain, gain mobility, be able to perform whatever your goals are, and to feel more energetic. You will work closely as a team with Dr. Rodwin to be able to attain optimum body function throughout the entire skeletal system, muscles, ligaments, tendons, and nervous system, which will result in a new awareness of your body's natural state of health and vitality.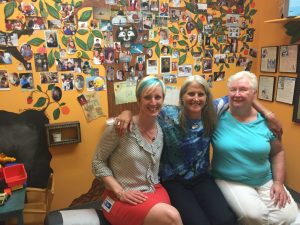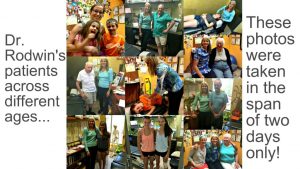 About Dr. Rodwin
Dr. Rodwin enjoys educating patients' on the proper ways to sit, sleep, stand, drive in a vehicle. As well as lift, climb stairs, perform sporting activities, and any other daily activity that a patient has difficulty with. You will often see her checking a patient's seat in a car, watching them climb stairs, walk, run, cycle, and numerous other activities in order to help with their health issue.  Dr. Rodwin loves to go that extra mile for a patient!  She feels if a patient understands the normal way to go about activity there is less of a chance of re-occurrences of the condition being treated. Furthermore, the patient then can work with their body in a normal fashion.  Furthermore, you will then will have less physical stress on the bones, muscles, ligaments, tendons, and nerves.
Reasons to see a chiropractor instead of going to Emergency:
Emergency services in Ottawa
Furthermore, you should consider the Back to Health Wellness Centre,  before you go to the Emergency Room. Try our after-hours chiropractic service, you will be happy you did!
Firstly: No need to wait hours in an Emergency Room or Walk-in Clinics while you are in pain and need immediate care.
Secondly: The treatment you receive may range from getting a Tylenol to a narcotic. This had been in the news lately as potentially responsible for tens of thousands of deaths this year alone.
Thirdly: Drug treatments for a mechanical problem can be extremely costly and provide minimal interaction with a skilled clinician.
As well: An average emergency chiropractic treatment can generally consist of 1 hour of an intake form. Dr. Barbara Rodwin will perform an exam of the problem area, determine the problem, offer advice on home care, and some form treatment the 1st visit! All of this will aid in managing and controlling your pain.
While back pain can be a disabling and dispiriting experience. However, It is not life-threatening, which affects the care and delays you will receive. Yes, while a back attack can be as painful as a heart attack, it is not going to get you to the front of the line. When you are finally seen by a doctor, they may have little to no experience in back and neck pain. Secondly, this limits the treatment you are likely to receive and not the treatment you require, which is most often the care that a chiropractor delivers.
Emergency Service Near Me:
So Call us today for Emergency Chiropractic care in Ottawa at either: 7 am-7 pm Monday-Friday: 613-237-3306.  On Weekends and after hours at 613-794-8763! Looking for after-hours emergency chiropractic? Call us today!
Here are links to the services we offer: