About Back To Health Wellness Centre
At the Back to Health Wellness Centre, our health care team is committed to helping you attain a level of better health.  Back to Health is the place to go when your health really matters.
We enjoy educating our patients on a healthier lifestyle, and on the proper habits of daily living, such as sleeping, working and sports-related habits. We will work with you to increase your optimal health, restore function, reduce pain, and help you to age gracefully. Your progress is monitored and reported to you in follow-up assessments. Our team will involve you in the healing process, be it through at-home exercises, by checking your daily habits, or through healthier eating.
Our goal is to aid your whole family in leading a healthier life, and that means having a strong musculoskeletal system and supporting structures.
Dr. Barbara Rodwin, Chiropractor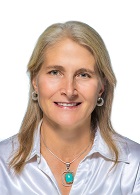 Dr. Barbara Rodwin has been a runner since 1978 and has participated in numerous marathons. She is also a triathlete, and has completed numerous half Ironman's and 10 Ironman's. Dr. Rodwin has been a long-distance cyclist since 1985. Her philosophy is that no matter what your goal is, with the proper training, guidance and fortitude you will be able to attain that goal! She feels that fitness is an important part of every person's life, and likes to balance this with her professional life.
Just as all individuals have their own unique set of symptoms and underlying causes there is no "formula" for the recovery of good health, but there are guidelines. Dr. Barbara Rodwin feels that when working with a patient it is a team approach that aids in creating a realistic, individual treatment plan, which represents a true commitment to change for the better.
Dr. Barbara Rodwin's goals are to help you be free of pain, gain mobility, be able to perform whatever your goals are and to feel more energetic. You will work closely as a team with Dr. Rodwin to be able to attain optimum body function throughout the entire skeletal system, muscles, ligaments, tendons and nervous system, which will result in a new awareness of your body's natural state of health and vitality.
Dr. Rodwin enjoys educating patients' on the proper ways to sit, sleep, stand, drive in a vehicle, lift, climb stairs, perform sporting activities and any other daily activity that a patient has difficulty with. You will often see her checking a patient's seat in a car, watching them climb stairs, walk, run, cycle, and numerous other activities in order to help with their health issue.  Dr. Rodwin loves to go that extra mile for a patient!  She feels if a patient understands the normal way to go about an activity there is less of a chance for re-occurrences of the condition being treated, that the patient then can work with their body in a normal fashion.  A patient will then have less physical stress on the bones, muscles, ligaments, tendons and nerves.
"I enjoy working with people who see themselves as active participants in choosing better health and a better life for themselves and their families. I also enjoy educating patients on the proper ways to go about normal daily activities. I believe it is a team approach when a patient comes in for a condition and the patient is an active part of this team!"
Dr. Rodwin has a threefold approach to her field – treatment, prevention and maintenance – with an emphasis on overall health. She specializes in the treatment of headaches, migraines, concussions, neck, back, and extremities (such as the jaw, shoulder, elbow, wrist, hip, knee and foot), and conditions related to pregnancy, whiplash, and car accidents. Being active in sports, she is better able to understand and treat many types of sports injuries, including: running, cycling, swimming, tennis and other racquet sports, rowing, climbing, hockey, figure skating, gymnastics and golf injuries and conditions, and is able to help prevent such injuries from occurring.
Since graduation, Dr. Rodwin has been active within the chiropractic profession, serving on the Board of Governors at the Canadian Memorial Chiropractic College for six years. Prior to this, Dr. Rodwin was vice president and president of the Eastern Ontario Chiropractic Society. More recently, Dr. Rodwin received recognition from the Eastern Ontario Chiropractic Society and the Board of Governors of the Canadian Chiropractic College for her commitment and continued involvement with chiropractic.
Dr. Rodwin's involvement in the community:
Dr. Rodwin has served with such organizations as the National Capital Junior Board of Trade, the Women's Business Network of Ottawa and Big Brothers and Big Sisters of Canada.
She has served on the organizing committee for the CIBC Run for the Cure.
She consults with several organizations, such as the Military Family Resource Centre, and she works with the Ottawa Public Health Department to develop programs.
She gives lectures to various federal government departments, the Running Room, Sports4 and other organizations suited to their individual needs. Her lectures include such topics as: how to sit properly; lifting techniques; the shoulder anatomy and injuries; the biomechanics of running, swimming, cycling and golfing; ergonomic assessments of work stations; and stress management.
She has implemented cost-effective stretching programs at local hotels for housekeeping staff, one of which reported a decrease in the number of on-the-job injuries incurred.
She has written professional papers for the Canadian Lung Association on "Chiropractic and Asthma and for the Paladin on "Comfort Tips while Sitting on the Job." She has also recently published an article in Canadian Chiropractor entitled "Biceps Tendonitis."
Dr. Barbara Rodwin's Credibility:
Is a graduate of the Canadian Memorial Chiropractic College with a Doctorate in Chiropractic.
Is certified in the Active Release Technique (upper body, lower body, spine, nerve entrapments and the Master's program) and trigger point therapy.
Is certified in cranial adjusting, known as the C.A.T.S. technique, Cranial Adjusting Turner Style.
Has obtained a master's certificate in Clinical Anatomy.
Is certified in acupuncture, acupoints, and acupressure.
Holds advanced training in biomechanics (the study of the body during motion and at rest).
Specializes in gait analysis and orthotic fittings.
Has the most up-to-date equipment for patients with disc herniations.
Holds advanced training in perinatal and pediatric care through ICPA
Is certified in acupuncture, acupoints and acupressure
Has the latest physical therapy modalities for acute and chronic care and for sports injuries.
Dr. Noor Al-Hashimi, Chiropractor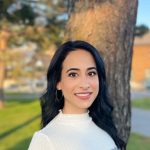 Dr. Noor Al-Hashimi is a passionate Chiropractor, driven by a strong commitment to helping people live a healthy lifestyle and getting them back to doing what they love.
Dr. Noor completed her undergraduate degree in Human Kinetics at the University of Ottawa. She was introduced to the field of chiropractic care while searching for alternative treatment options for her chronic migraines. Inspired by the impact Chiropractic care had on her ability to reclaim her sense of wellness and quality of life along with a strong desire to support others in reaching their own health goals, she began her journey towards joining the profession. Upon completing her undergraduate degree, she moved to New York to pursue her Doctor of Chiropractic at New York Chiropractic College.
Dr. Noor is fluent in English and Arabic and is board-certified to provide comprehensive and individualized care to patients of all ages which include chiropractic adjustments, soft tissue therapy, nutrition, stress management, ergonomic recommendations, and rehabilitation and exercise. She also holds advanced training in perinatal and pediatric care through ICPA and is Graston technique certified.
Dr. Noor Al-Hashimi's Credibility:
Is a graduate of New York Chiropractic College

Is certified in Graston Technique

Holds advanced training in perinatal and pediatric care through ICPA

Specializes in gait analysis and orthotic fittings

Advanced certificate in Sport Science and Human Performance

Advanced certificate in Whole Foods Nutrition

Is Webster Technique Certified
Hiral Thakkar, PT (Resident Physiotherapist)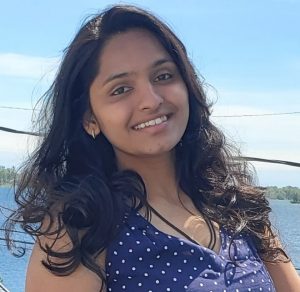 Hiral believes that she doesn't have magical hands; you have a magical body that has immense potential to heal.  She is at Back to Health Wellness to guide you to heal better.
She has guided acute and chronic injuries, working with patients of all ages:  athletes, youth, Geriatrics, she has it all covered from restorative to preventative therapy.  Hiral helps her clients with her skills which include: Manual therapy, cupping therapy, vestibular rehabilitation, Soft tissue release, Myofascial release, patient education, Exercise prescription and educated advice. 
Hiral is a resident Physiotherapist who graduated from MSU, India in 2017. 
Hiral is described as very inquisitive and willing to learn, which is why she furthered her education at Conestoga College with the fitness and health promotion program.  The knowledge she has acquired through her training in Physiotherapy and Fitness greatly supports and enhances her abilities as a Preventative and Rehabilitative Physiotherapist. 
If you are recovering from an injury, surgery or are suffering pain that affects you every day at work, home or stops you from doing what you Love.  Hiral is here to guide you to improve your strength and movement to prevent further problems in the future.  Hiral will work to diagnose the cause of the injury and implement a treatment plan, including all her skills.
Shaïman

 

Gibeault

, PT (Physiotherapist)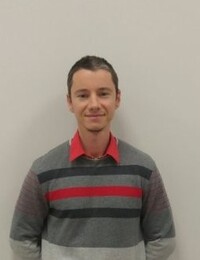 Shaiman is a graduate student from Ottawa University, where he first completed his Bachelor's degree in Health Sciences and was then admitted to Grad school with several scholarships, to eventually obtain his Master's degree in Physiotherapy in 2011.
 In addition to his academic training, Shaïman continued to hone his skills with post-graduate courses in McKenzie Mechanical Assessment and Therapy, focusing on treatments at the cervical and lumbar areas, his two main areas of interest.  Shaiman also completed a course in manual therapy at the AQPMO in Quebec City, and a course in therapeutic taping at the International academy of K-Taping.
Shaïman has also always been well involved in his community, having volunteered many hours in hospitals, for the Health Services of Ottawa University, and for the very exciting Quebec Games: The Jeux du Québec en Outaouais with multidisciplinary sporting events.   In addition, he has been a sports therapist for multiple soccer and football teams during his career.  Shaiman also moved north, more than a thousand kilometers from home, to practice with indigenous populations for a year.
Overall, he has worked with a mix of clientele, from outpatient sports injuries, orthopedics, acute care, pediatrics, as well as some home care.
Shaiman continues to learn from and study scientific databases for recent developments in physiotherapy, it is important for him to be aware of and incorporate evidence from the literature into his Physiotherapy treatment.  Continued learning improves Shaiman's diagnoses and treatment plans to meet and exceed the patients expectations.
Shaiman will be working Tuesday and Thursday 5:30pm-7pm and Saturday 12pm-3pm.
Jessica Nepton, RMT (Registered Massage Therapist)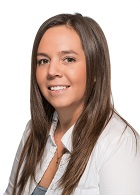 Jessica Nepton is a graduate of the three-year Massage Therapy Program at Algonquin College. She also has a diploma in General Arts and Science – Pre Human and Community Studies.
She is passionate about her profession, and believes that you should never stop learning. She is up to any challenge, but isn't afraid to ask for help if necessary. She works with her patients to ensure they receive the best care possible. Her massage therapy training included extensive study in anatomy, physiology, pathophysiology, massage theory, professionalism, ethics, and proper home care in relation to cardio, stretching and strengthening exercises. She also completed several other health-related courses, including hydrotherapy.
Jessica is a member of the College of Massage Therapists of Ontario.
Jessica has worked with a wide range of clientele and injuries, including sports injuries, developmentally handicapped individuals, seniors, restrictive scars, tendonitis, muscle tension, headaches, adhesive capsulitis, carpal tunnel syndrome, Iliotibial band syndrome, nerve problems, spinal cord injuries, and pregnancy.
Jessica takes pride in working with her patients in a therapeutic and nurturing manner.
Andrew Bouchier, RMT (Registered Massage Therapist)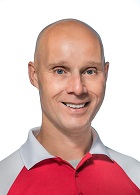 After spending several years in the Canadian Forces followed by several more in the Federal Public Service, Andrew turned his attention to matters of health and wellness. He completed his Massage Therapist training at Kiné Concept Institute in Ottawa and was licensed by the College of Massage Therapists of Ontario in 2006.
The health studies continued a process which Andrew began years earlier when he had resolved to make changes in his life. He first made dietary changes that resulted in substantial weight loss. Shortly afterward, feeling stronger, he seized the opportunity to fulfill one of his life's goals: travel to Spain and walk 500 miles on the pilgrim's route to Santiago de Compostela.
Returning lighter and stronger, Andrew aimed for another life goal: long-distance running. Having never seriously pursued it before, he found the nearest Running Room store and enrolled in a clinic to prepare for the 2002 National Capitol Marathon (42.2 kilometres). He completed it and has since completed nine others, including the Boston Marathon.
Due to his running career, Andrew came to learn of the benefits of Active Release Techniques.Poor training habits had led to some nagging muscle pain which conventional therapies couldn't relieve. The effect and benefits of ART treatment were so clear and immediate that he pursued extensive ART training after becoming a Registered Massage Therapist (RMT). Few RMTs in the Ottawa have as extensive ART training as Andrew. His certifications include ART Full Bodypractitioner (Upper Extremity/Lower Extremity/Spine), plus Biomechanics, Nerve Entrapment, Active Palpation and Masters training with the Active Release Institute.
Since 2008 Andrew has volunteered continuously with walking and running clinics at local Running Room stores where he can be frequently found giving talks on topics such as injury prevention, training techniques and stretching.
As a Registered Massage Therapist, Andrew approaches his goal of patient health by helping them achieve and maintain pain-free movement.
Emily McCook RMT (Massage Therapist)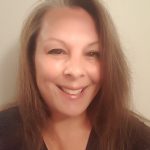 Emily's expertise includes treating patients with TMJ problems, MVA's, athletes, fitness enthusiasts, sports injuries and has helped many who work long hours at desks with poor posture… treating patients with soft tissue and joint issues to achieve optimal health and performance.
Emily's techniques include Swedish massage, Cupping, Hot Stones, cryotherapy, myofascial technique, and deep tissue massage.   Emily incorporates a lot of functional movement, stretching, mindfulness, and meditation/breathing techniques to promote and encourage a faster healing time.
Front Office Staff
Our front office staff are the first people you will see and talk to at Back To Health.