Best Orthotics in Ottawa!
Are you looking for the best place for custom orthotics in Ottawa? Here are the best Orthotics in Ottawa,  look no further!
What are Custom Orthotics?
Custom orthotics are designed to treat various biomechanical foot problems and aid in calf, shin, knee, hip and lower back problems!  These custom-tailored orthotics are what we recommend and prescribe at Back to Health Wellness Centre.
Firstly, our custom-made orthotics are designed from the gait analysis software assessment of the feet (see Gait Analysis/ Foot Scan). This information is then transmitted via modem to the Footmaxx laboratory. Furthermore it is analyzed to evaluate the biomechanical problems of the feet which then aids with the knees, hips and lower back!
The Metascan software specifies a prescription for your custom foot orthotics. They are made from materials which allow for thinness while providing strength and durability. The materials will vary depending on the type and style of orthotics ordered.
Watch this video to learn more about how your feet can affect your body!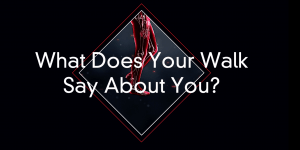 Will they fit into all of my shoes?
That depends on the orthotics you need and the types of shoes you typically wear. For example, the Footmaxx allsport orthotic is designed with an athletic shoe in mind. This type of shoe generally has a fully-removable insole.
Furthermore, there are a variety of dress shoes, both men's and women's, that have removable insoles. Many of those shoes work well with the allsport orthotic.
However, some dress shoes do not have removable insoles or have a very narrow toe box. In this case a dress orthotic would be designed so the orthotic can be more streamlined and thin to fit properly in the shoe.
There is a selection of specialty insoles available for specific sporting activities. Such as: skiing, running, hockey, basketball, football, tennis, soccer and cycling.
There are also ones designed with the elderly in mind. Firstly designed for arthritic feet. Moreover, there are special top coats to accommodate sensitive feet and diabetic feet.
Why would I need orthotics?
They are commonly prescribed for foot, shin, knee, hip and lower back problems. As well, to enhance performance during sports. Secondly, they are beneficial in the prevention and stabilization of arthritis in the feet, knees, hips and lower back. For anyone suffering lower body problems orthotics are an option to be seriously considered.
How much do they cost?
See pricelist on the clinic fee page »
They are often covered by most extended health care plans.

How long do they last?
They normally should last one to two years. Firstly,  the custom insoles should be reassessed at the one year point to make sure they are still providing adequate support.  A new foot scan is performed to compare to the previous one. If you are wearing orthotics that are more than two years old they are probably not providing enough support.
Types of orthotics:
At Back to Health, we prescribe the Footmaxx custom insole range. Please visit Footmaxx's web site at www.footmaxx.com for details on the types of orthotics available.  Watch this video to learn more:

The Trained Professionals at Back to Health
For over 29 years our clinic has been offering expertise in orthotic design and footwear recommendations for everyday use, formal wear, and sports. A well-crafted orthotic can provide relief from pain and correct future issues before they arise.
Footmaxx Lab Tour Open House
Back to Health's Articles on Orthotics
Proactive Care and Chiropractic Proactive health care is where you take an interest in your…