STRAIGHTEN UP CHALLENGE and SELFIES!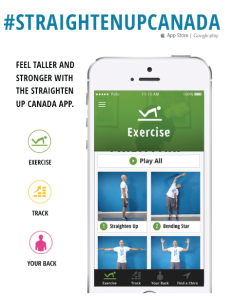 What is the Straighten Up Canada app? Straighten Up Canada is a mobile app for improving posture and spinal health through twelve short exercise videos. Spend just three minutes a day doing these exercises and you'll be well on your way to better spinal health!

The app can be found at: www.straightenupcanada.ca.

We are challenging everyone to download the app and to complete the app challenge for 30 days starting on October 14th until December 19th. The app challenge is a 30 day challenge of taking 3 minutes a day to do the exercises in the app! As well you could take Selfies, before and/or after if you like of yourself.

We will be having three contests with prizes: one for the individuals who completes the 30 days performing the exercises in the Straighten up app, one for the selfies and the last for the individuals that complete both the app challenge and the selfies.

Stay tuned for the list of prizes!

Download your app now and try it out!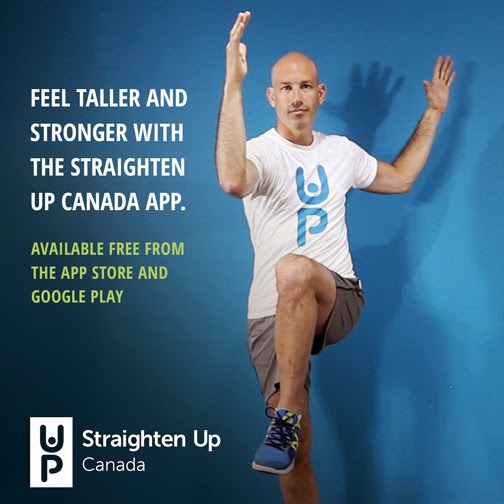 visit the back to health wellness centre regarding more information on this application, how to use it, how to take the challenge, and on posture and back pain in general.