The Back to Health team has made this video to explain and DEMONSTRATE Active Release Therapy Ottawa. The video also features patient testimonials!
Firstly: Active Release Therapy Ottawa is a state of art soft tissue treatment technique. It is designed to treat problems involving:
muscles,
tendons,
ligaments,
fascia,
nerves
Secondly, The goal of Active Release Technique is to: reduce knots, scar tissue, and adhesions. Furthermore these can build up over time. This then causes a number of  long term problems. In addition, using the active release technique will restore smooth movement to the area.
In addition, Active Release Technique Ottawa treatment can provide relief and resolve conditions. Secondly it can aid with: pain, soft tissue issues and repetitive strain injuries.
Click here to book an Active Release Therapy session:
As well as common problems affecting:
athletes,
office workers,
arthritis sufferers,
nerve related issues and
individuals who have experienced trauma of any sort.
As well as, thousands of world champion athletes have discovered the benefits of active release!
In addition active release therapy sessions are a combination of examination and treatment.  The provider uses their skills and hands to evaluate a number of issues.  Including: texture, tightness, and movement. In conclusion, Using specific movements and precise tension the issues are treated. This normally happens over a series of appointments.
What Active Release Technique can treat:
Here are some conditions that Active Release can aid with:
Headaches and migraines
Back pain
Carpal tunnel syndrome
Shin splints
Shoulder pain: rotator cuff issues, biceps, and joint problems
Sciatica
Plantar fasciitis
Knee problems: Patellofemoral, iliotibial band, arthritis
Tennis elbow.
Furthermore, These are just a few of the many conditions that can be fixed quickly and permanently with Active Release Technique! These conditions all have one important thing in common: they are often a result of overused muscles.
In addition, Many of Back to Health's health care team are certified in Active Release Technique.
Book an appointment with one of them: Click here!
For more information on active release in Ottawa, check out some of our articles about ART.
Check out videos and articles here as well:
http://www.activerelease.com/ART-for-Patients.asp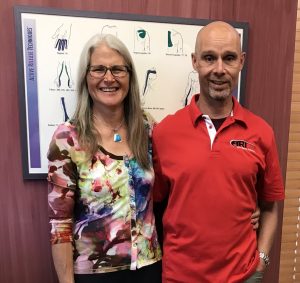 Back to Health's Articles on Active Release Techniques (ART)